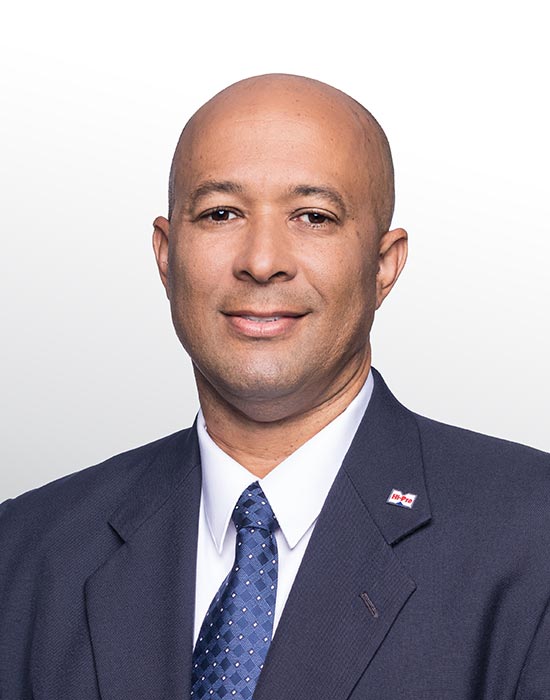 Col. Jaimie Ogilvie
Vice President, Jamaica Broilers Group
Colonel (Ret'd) Jaimie Ogilvie joined the Jamaica Broilers Group Ltd in 2018 after completing 30 years of service in the Jamaica Defence Force, with the last 12 years of his service at the operational and strategic leadership levels of the Force.
Jaimie's tenure with JBG to date has seen him functioning as an Executive assigned to the President's Office, as well as directing operations within the Group's Best Dressed Chicken and the Hi-Pro Divisions.
In October 2020, Jaimie was appointed Vice President of the Hi-Pro Division. In this capacity, he has engaged in and developed strategic partnerships with both national and regional agri-industry stakeholders, and led agri-market expansion initiatives in Jamaica and the region.
He has served on the Boards of several national entities and is currently a Director of the Jamaica Chamber of Commerce.
He has studied at both the undergraduate and postgraduate levels, locally and abroad, graduating with distinction from the University of the West Indies (Mona) and the United States Army War College.
Jaimie thrives on team building, outcome-oriented leadership and organizational development.
Married to Joanna, together they have five children. He is an avid sportsman and sports fan, and enjoys reading, travelling and a good game of scrabble.