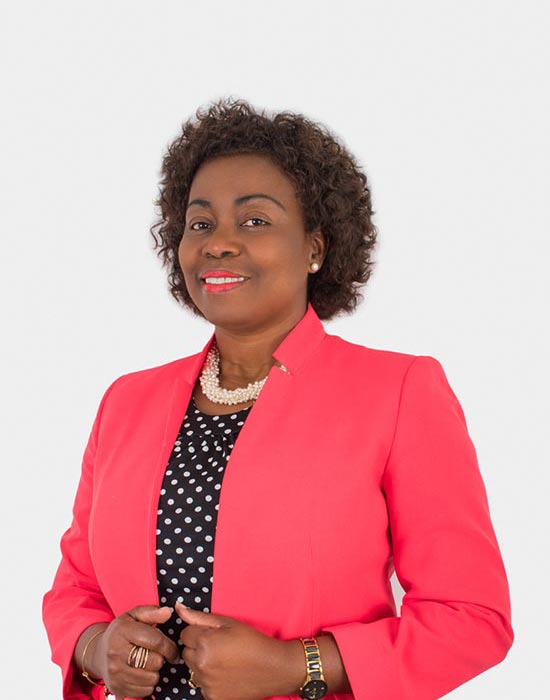 Gloria Henry
Vice President, BPO & Logistics, Port Authority of Jamaica
Gloria Henry is an award-winning leader whose contributions have been recognized by many organizations in Jamaica. She has an Executive Master's in Business Administration and a Bachelor of Science in Management. Her post graduate training includes corporate governance, project management (Mona School of Business) Corporate Performance (Harvard Business School) and Change Management (Prosci certification).
She was the recipient of the Nearshore Americas 2022 Executive of the Year award for outstanding leadership of the Jamaican outsourcing sector during the CVID-19 pandemic. She was a 2019 Montego Bay Municipal Council Spirit of Independence Award for Economic Development in the West. She was also featured on Business Access TV and was the recipient of a 2018 Gleaner Honour Award for economic contribution to Western Jamaica.
She is currently a Vice-President with the Port Authority of Jamaica in charge of the BPO and Logistics Division.
She served as President of the Global Services Association of Jamaica for five years and was instrumental in the addition of 30,000 new jobs during her 5-year term. Gloria has served on the Boards of many public and private entities and she is a Past President of the Montego Bay Chamber of Commerce and Industry. She currently serves on the Boards of the Private Sector Organization of Jamaica, the Arts Council of Montego Bay, the Jamaica International Free Zone and the HEART NSTA Trust.
She enjoys travelling, motivational speaking and listening to classical music.