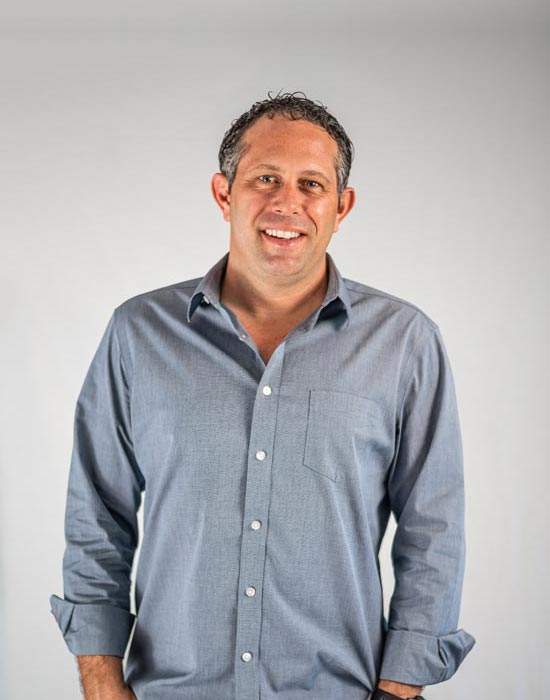 Johann "Yoni" Epstein
Founding Chairman and CEO, itel
Summary
Yoni Epstein is an entrepreneur and Founding Chairman and CEO of the Caribbean's largest home-grown CX provider, itel. Ranked among the "50 most influential executives" for the Latin American & Caribbean region, Yoni is known for keeping a laser-sharp focus on creating a business of the future and having an impact that goes beyond profit.
itel, originally named Island Outsourcers, was started with a strong family-like culture and maintains that culture today, even as the company has grown to over 6,000 employees and expanded into nine countries. itel's core values of quality, integrity, reliability and family are known as the 4Ys and are at the core of everything the company does. Yoni's commitment to growing and innovating the Caribbean economy is demonstrated by his intrepid participation in the business community. His commitment to making an impact in the community is evidenced in the launch of itel's 4Ys Foundation that focus on 4 pillars; Education, Sports, Environment & Innovation.
Itel's Journey & Evolution
• June 2012 – Official opening in Montego Bay with 7 employees
• November 2013 – Launched Bahamas office with 120 employees
• June 2015 – Opened Kingston office after expanding Montego Bay facilities in 2014
• March 2016 – Grew US footprint through acquisition of CarRental8.com; Yoni nabs 'Entrepreneur of the Year' from Nearshore Americas Association
• September 2017 – Launch of new headquarters office space on the waterfront in Montego Bay – a modern Silicon Valley style facility that breaks the mould of how contact centers are designed
• December 2017 – Acquisition of Granada Corporation, the industry's leading work-from-home platform. itel obtains Mexico-based operations and a multilingual network of Customer Experience agents across the US.
• September 2019 – Launched the 4Ys Foundations. Hosted itelFest, the company's biggest brand-infused cultural event. It brought together over 400 people from its international team.
• May 2020 – In response to COVID-19, itel sets health and safety standards that are incorporated into the industry's best practices for managing the pandemic. itel also supported the Ministry of Health to field calls for the first year of the pandemic Free of cost to the Government of Jamaica totaling US$750,000. Itel expands its work-at-home network in Canada and the Caribbean
• June 2020 – Launched operations in Vieux Fort, St Lucia
• June – September 2021 – itelbpo rebrands to itel and acquires operations in Guyana and Honduras. Launch of technical development operations in Colombia and its first physical site in Jeffersonville, Indiana, USA.
Work Experience Founding Chairman & CEO
itel
Jun 2012 – Present
• Through increased clientele, partnerships, mergers & acquisitions, the company has in 9 years diversified to 11 locations in 9 countries.
• itel is an award-winning international customer experience partner with operations across the Caribbean, Latin America, U.S., and Canada.
Chairman
Global Services Skills Council
Oct 2019 – Present
• Oversees 2-year strategy aimed at fortifying the Global Services Sector (GSS) value chain by attracting more ITO and KPO investments.
• Collaborates with stakeholders within the BPO, ITO and KPO sectors, consultants and the Global Services Sector Project execution unit to ensure upskilling of talent within the GSS.
Chairman
CarRental8.com (a USA based corporation that offers car rental services in 125 Countries serving 17,000 locations)
Mar 2016 – Present
• Car rentals for the United States (USA), United Kingdom (UK), Europe, Latin America, Australia and other worldwide locations.
• Through acquisition of CarRental8.com, itel grew its US footprint
Founding Chairman
Business Process Industry Association of Jamaica
Jan 2012 – Apr 2016
• Developed along with the Government of Jamaica & JAMPRO, the promotions & marketing arm of the government.
• Lobbied on behalf of the ICT/BPO sector to ensure that the industry has the best policies in place for it to be able to grow quickly and provide job opportunities to Jamaicans.
Director of Call Center Operations
Unique Vacations Ltd/ Sandals & Beaches Resorts
Oct 2004 – Jun 2012
• Developed and managed the worldwide contact center operations for UVL, Sandals and Beaches Resorts with over 20 different business units worldwide.
• Worked with 5 different cultures simultaneously being Canada, USA, UK, Jamaica and St. Lucia.
Education
2002 – 2004
Johnson and Wales University
Culinary Arts
2000 – 2002
Florida International University
Hospitality Administration/Management
Awards & Recognition
• Ranked among the 50 most influential executives for the Latin American & Caribbean region
• Named "Entrepreneur of the Year" by Nearshore Americas Association in 2016
• Voted one of Loop News' "Business Personalities of the Year" 2020
The 4Ys Foundation
itel's charitable arm, the 4Ys Foundation is a mechanism to expand our philanthropic footprint an in the areas of sport, education, innovation and environment, and express our company's commitment to our core values: quality, integrity, reliability, and family. Through the foundation, we execute our own corporate social activities, and actively engage with clients, charities, non-profits, educational institutions, and other corporate players to contribute in a meaningful way. Prior to launching the Foundation, itel supported and initiated a number of charitable activities.
Below is a list of 3 key corporate social initiatives successfully launched through itel:
2020 – Present
COVID 19 One Love Hotline
• Donated US$750,000 in call center services to the fight against COVID-19.
• itel has since been contracted by the government to continue its delivery of telephone customer service to support the administration in registering and making appointments for COVID-19 vaccines in Jamaica via the 1-888-one-love hotline, as well as tech support for the JAMCOVID app.
2019
Hurricane Dorian Relief Fund
• Raised over US$60,000 in donations from staff, partners, clients and friends for Bahamian employees and their communities devastated by Hurricane Dorian.
2017
"No Plastic is Fantastic" Environmental Campaign
• The 'No Plastic is Fantastic' campaign was aimed at reducing single-use plastic across all our sites.
• Removed disposable plastic bottles from our vending machines and installed water fountains throughout all our sites, as well as launched a robust education program around reducing plastic waste in our environment