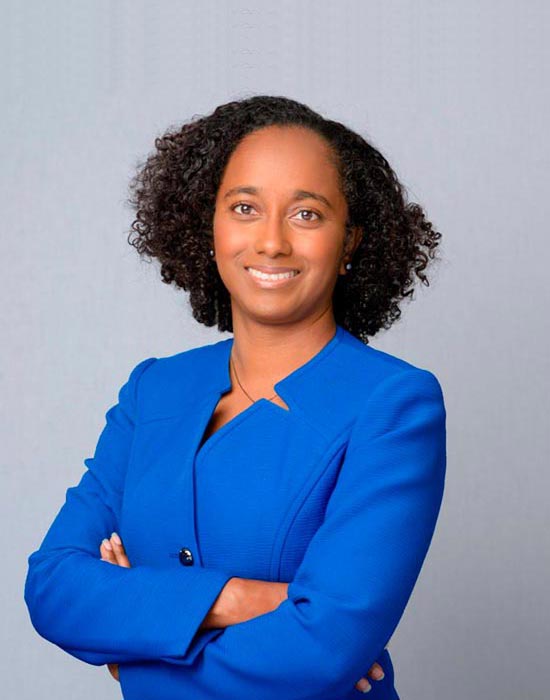 Shullette A. Cox
Vice President, Research, Advocacy and Project Implementation, Jamaica Promotions Corporation (JAMPRO)
Mrs. Shullette Cox was appointed as a Vice President at JAMPRO in August 2013 and following a restructuring exercise in the organisation assumed oversight of the Research, Advocacy and Project Implementation Division (RAPID) in November 2017.
In this capacity, she liaises with Government and stakeholders to support the implementation of investment projects as well as to support the creation of policy and bureaucratic reforms that enhance the business environment. Accordingly, she oversees various national programmes, including the National Competitiveness Council, the National Investment Policy and the National Business Portal. In addition, she has oversight for all research functions, including packaging of new business opportunities available to investors and exports.
Previous to this role, Mrs. Cox worked as a Development Analyst in the Office of the Prime Minister, where she contributed significantly to various national development initiatives. She also held the post of Interim CEO for the Cannabis Licensing Authority for two years ending 2017 – a post she held concurrently with her role at JAMPRO.
Mrs. Cox is a certified change management practitioner, a gazetted court mediator and has had training in finance, estate planning and pension management. She was appointed as sponsor trustee for the JAMPRO Pension Board of Trustees in 2014 and also serves as a board member for the Development Bank of Jamaica's Credit Enhancement Fund (CEF), the Cannabis Licensing Authority (CLA) and Jamaica International Financial Services Authority (JIFSA).