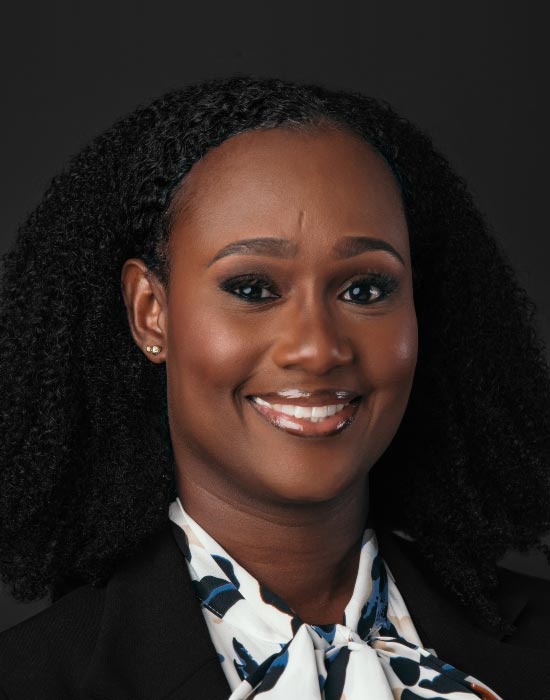 Yaniece Gentles
Finance Director, Red Stripe
Yaniece Gentles is a dynamic finance professional with over 19 years of working experience in Finance in the FMCG industry. Her expertise includes strategic planning, financial reporting and analysis, business control in both Supply Chain and Commerce and robust business partnering to deliver results. Yaniece is a Chartered Management Accountant who started her professional journey as a graduate intern at Red Stripe and successfully advanced within the company, gaining experience across her various roles. In 2016 Yaniece was appointed Finance Director of Celebration Brands Limited, a joint venture between Red Stripe and Pepsi Cola Jamaica. Following her assignment in Celebration Brands Limited, Yaniece moved to Amsterdam as the Business Controller for the Heineken Europe Region. As Controller she made invaluable contributions to the successful delivery of the region's strategic ambitions through he engaging support of the European Operating Companies. In June 2022, Yaniece moved back to Jamaica
to take up her role as Finance Director for Red Stripe where she now manages a diverse team of 30 professionals in Finance, Digital and Technology and Procurement. Yaniece has served as a Trustee on the Desnoes and Geddes Pension Plan as well as a Director of the Desnoes and Geddes (now C&WJ) Cooperative Credit Union.
Yaniece has a passion for community service and is an active member of the Kiwanis service organization where she has served in various capacities including club president. She also enjoys spending quality time with her family and close friends.